Downpipes Unblocked Brisbane - Gutter Clean & Garden
Downpipes Unblocked Brisbane - Gutter Clean & Garden
Down Pipes Have to be Cleaned
The roll the down pipe plays is simple but very important.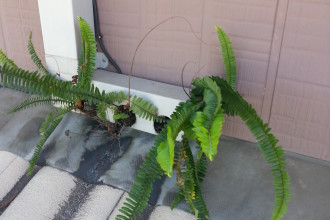 If Gutters are left for long periods of time, the chances of debris build up around your down pipe spouts is very high. This is a situation you want to avoid. If water is stopped from going down the pipe, it can build up to the point it will overflow into your roof eves and can create water damage that is both unsightly and hard to repair.
Another issue that arises is blocked down pipes allow water to sit in your gutters. Creating perfect conditions for all types of plants and animals from bugs to snakes and possums to begin growing or living in the gutters and down pipes
Its best to avoid this situation, and we at Gutter Clean and Garden have the ability to fix your blocked Down Pipes before they cause you damage.
So feel free to fill in the request a quote form, at the bottom of the page, to arrange a quote.
Contact:
To contact us:
Call Us On: 0433 794 755

Email us at: [email protected]

Fill in the Request a Quote Form and we will contact you.
Payment Methods:
Payments can be made by:
Cash

Cheque

Internet transfer

Credit Card
Reminder Service:
At Gutter Clean and Garden we want to make your life easy! So as part of our service we offer a complimentary reminder service. This way you never need to worry about when the last time your gutters were cleaned.
Safety:
Our Number One Concern is Safety:
Our workers are OH&S compliant

Our workers are trained and certified to "Work Safely at Heights". They are also equipped and carry out safety checks on their necessary Personal Protective Equipment needed to complete any job.

We can supply you with Certificate of Currency Public Liability Insurance.
Areas we service:
Brisbane City and all surrounding suburbs

Brisbane South

Logan City